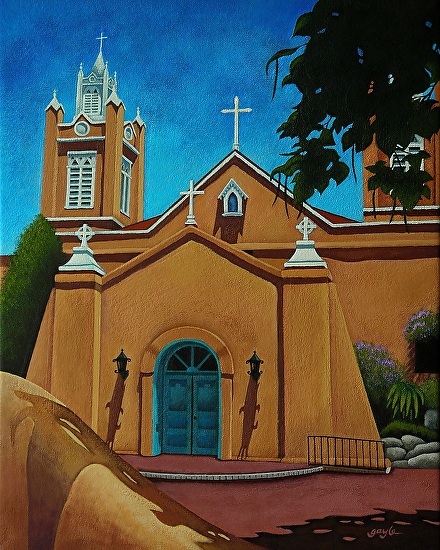 San Felipe de Neri" title="San Felipe de Neri">
San Felipe de Neri
San Felipe de Neri is a beautiful old church located in Old Town, Albuquerque, New Mexico. The original church was built in 1706 and was located across the street. It crumbled due to heavy rains in 1792. It was rebuilt in 1793 in it's current location and is the oldest church in Albuquerque.

Fine art prints are available on The Untapped Source in the following sizes:


4" x 5"
8" x 10"
16" x 20"
24" x 30"
This can be printed on canvas, watercolor, matte, glossy or luster papers.

Topics:
prints
|
church
|
fine prints
|
Southwest