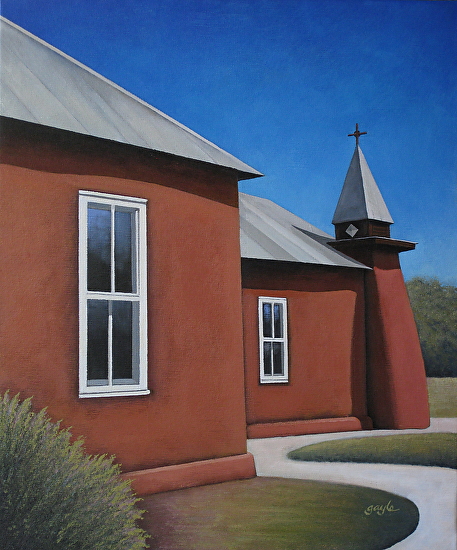 La Iglesia de San Ysidro is an old adobe church in Corrales, New Mexico. It is oftened referred to as "the Old Church". It was built around 1868, but is no longer used for services. It is one of many of the beautiful old adobe churches in this state.
This is an acrylic painting on 1.5" gallery wrap canvas. The edges are painted a solid brown/black color. It will be delivered varnished and ready to hang. Free UPS Ground shipping to the continental US. Please contact me at gayle@gaylefaucettewisbon.com for shipping rates to all other destinations.
This painting can be purchased here using Paypal.
©2011 Gayle Faucette Wisbon, The Old Church, Original acrylic painting on canvas, 24 x 20 inches.
Topics:
acrylic
|
adobe
|
church
|
original
|
Southwest