Along the Rio Grande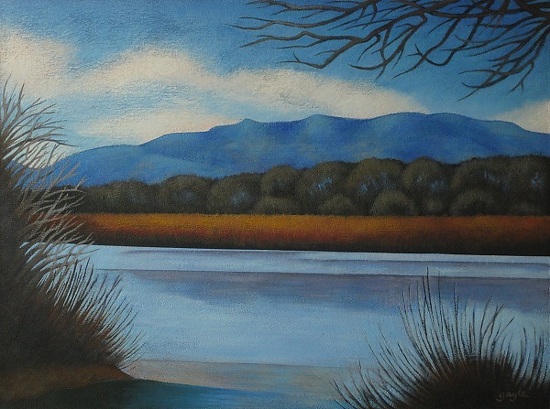 Medium: Acrylic on Canvas
Size: 18 x 24
Availability: Sold

Contact the artist about this artwork
Artist Comments
One of my favorite places is along the Rio Grande off Alameda in Albuquerque. I especially like it in the winter because these grasses that grow along the water's edge turn a nice rust color. The air coming off the water is very crisp and cold. However, it's also beautiful during October, when the cottonwoods are yellow and the balloons are out for Balloon Fiesta. People enjoy biking, horseback riding, picnicing, and taking pictures in this area any time of the year.
This is a painting I did a couple of years ago, but I never really liked it. I tried reworking it and nearly gave up, putting it in a closet for months. Recently, I took it out and resumed work on it. I finished it today and I'm much happier with it.
It is an original acrylic painting on gallery wrapped canvas. The edges are painted dark brown/black so it can be displayed without a frame.
©2012 Gayle Faucette Wisbon, Along the Rio Grande, Original acrylic painting on canvas, 18 x 24 inches.